Data Management - CareWare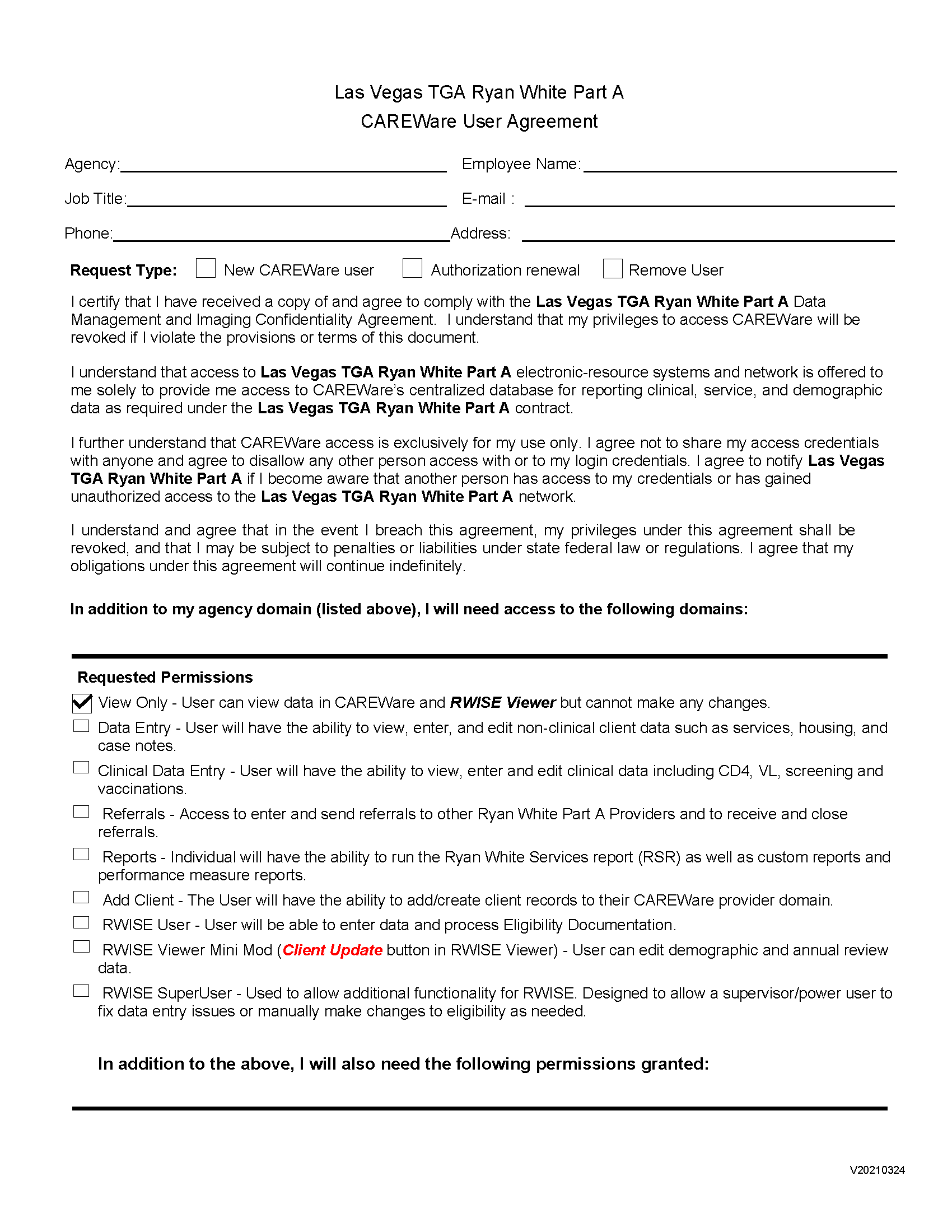 Acknowledgement of Access & Terms of Use for CAREWare Portal.  Download, sign and return to the RWA CAREWare Administrator.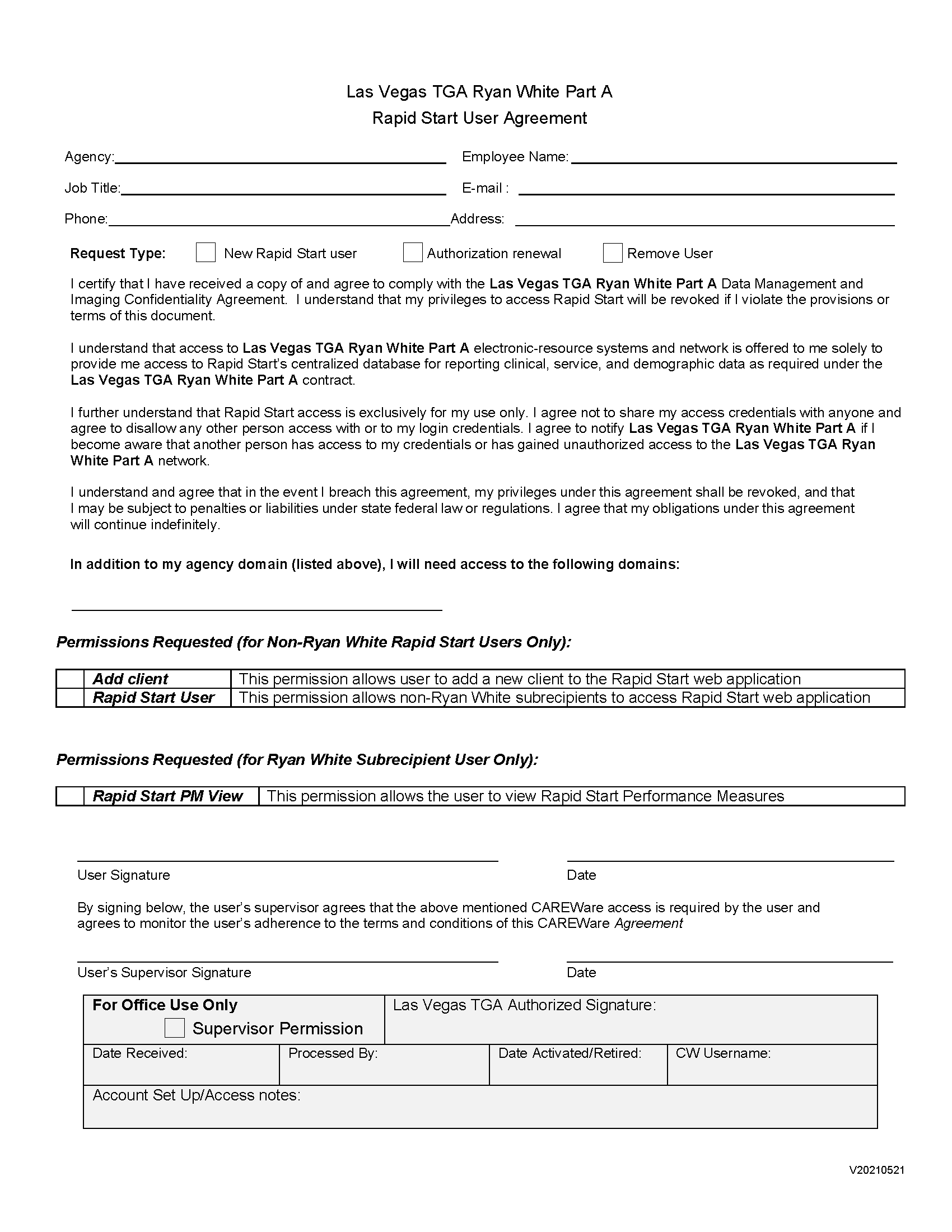 Permissions Request for Rapid Start Access, and Acknowledgement of Terms of Use.  Download, sign and return to the RWA CAREWare Administrator.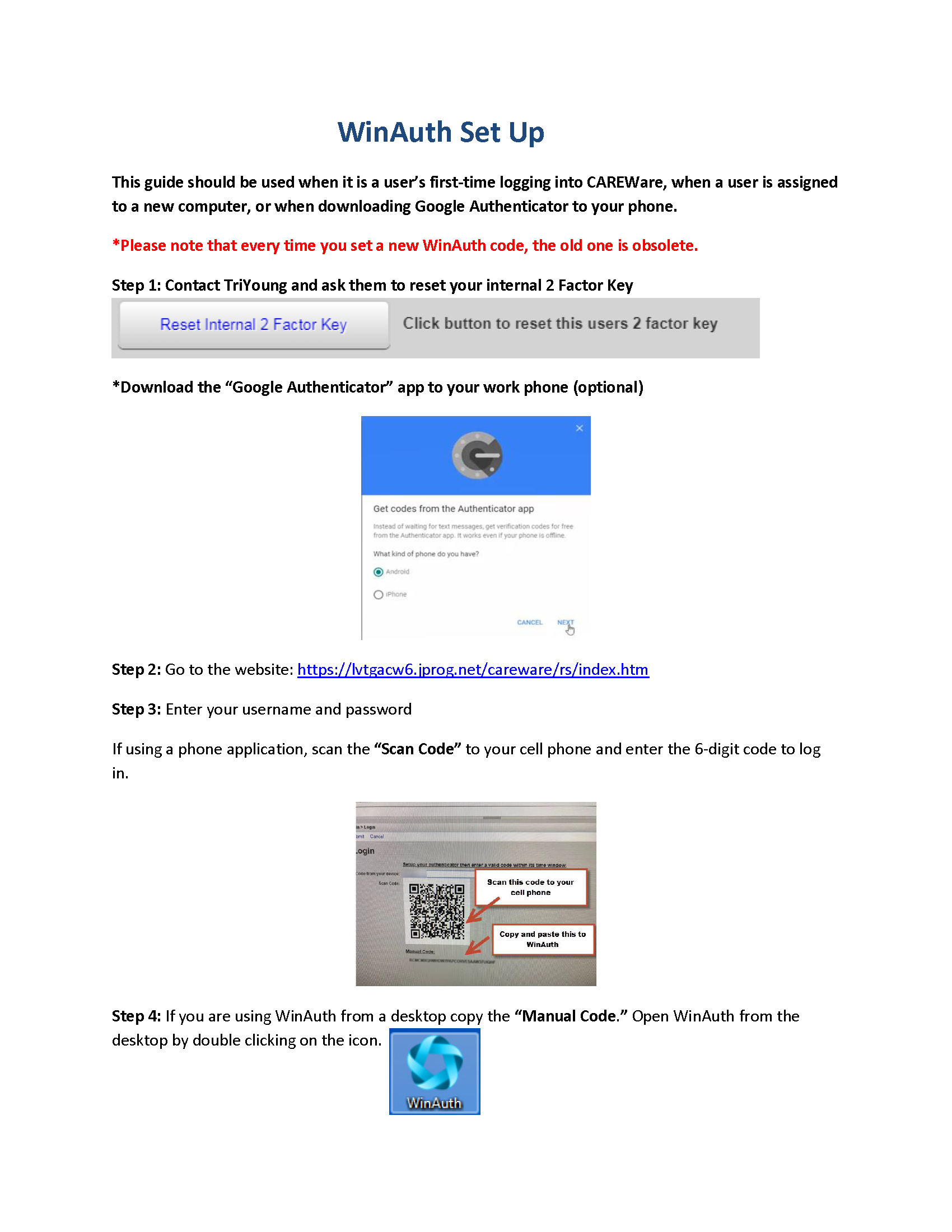 This guide should be used when it is a user's first-time logging into CAREWare, when a user is assigned to a new computer, or when downloading Google Authenticator to your phone.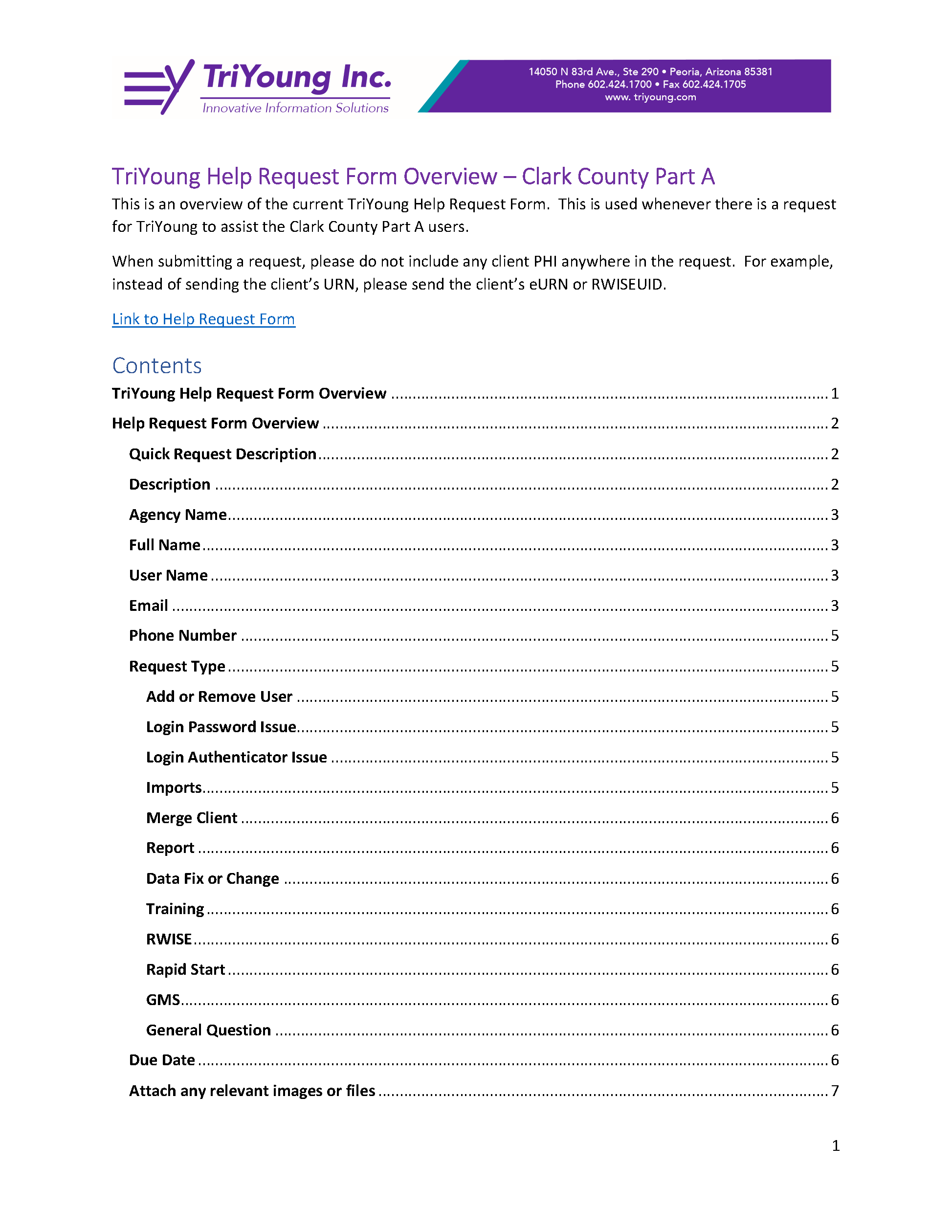 This is an overview of the current TriYoung Help Request Form. This is used whenever there is a request for TriYoung to assist the Clark County Part A users.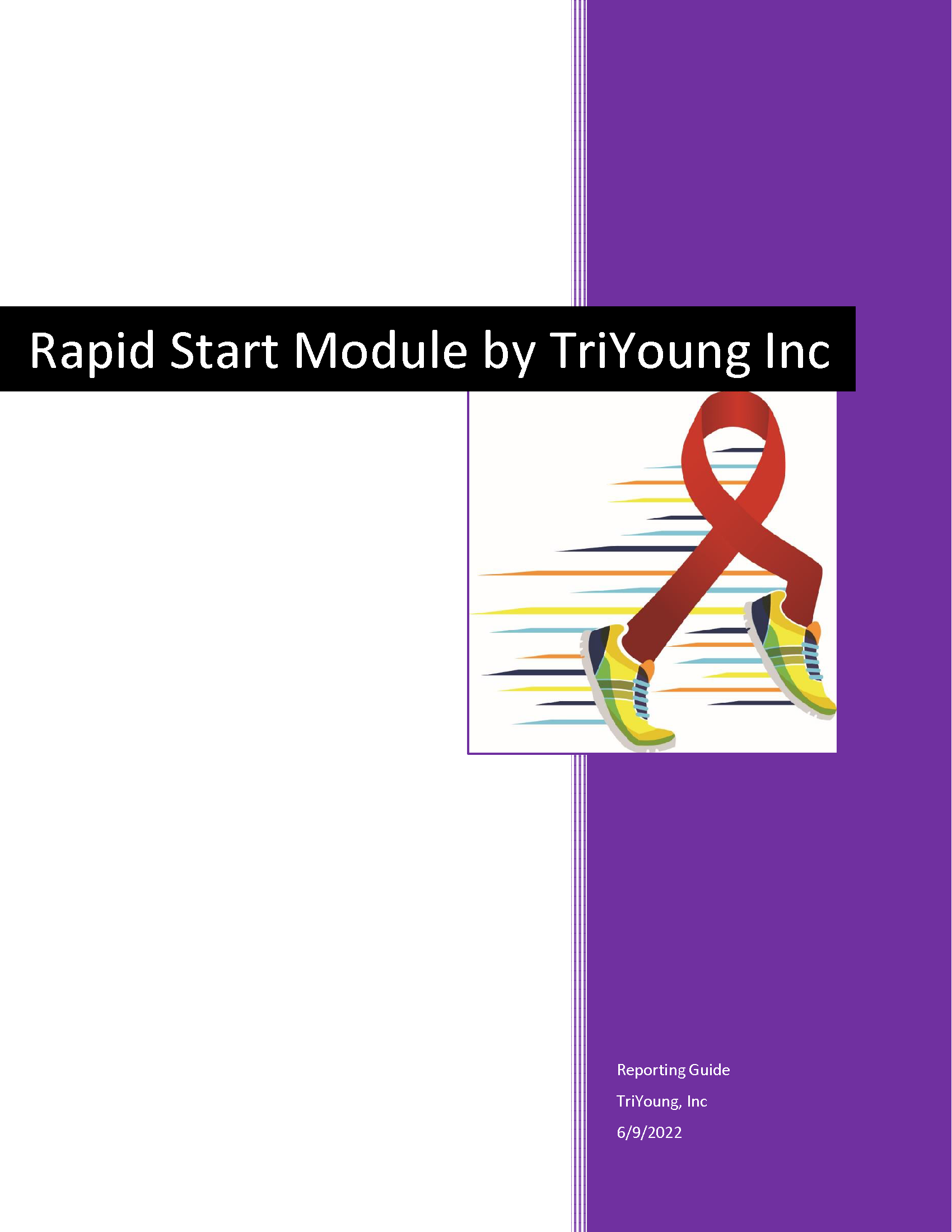 The focus of the project is to ensure that any clinic within the jurisdiction that uses the Rapid Start protocol as a method for recording the required data elements into a centralized system for common reporting.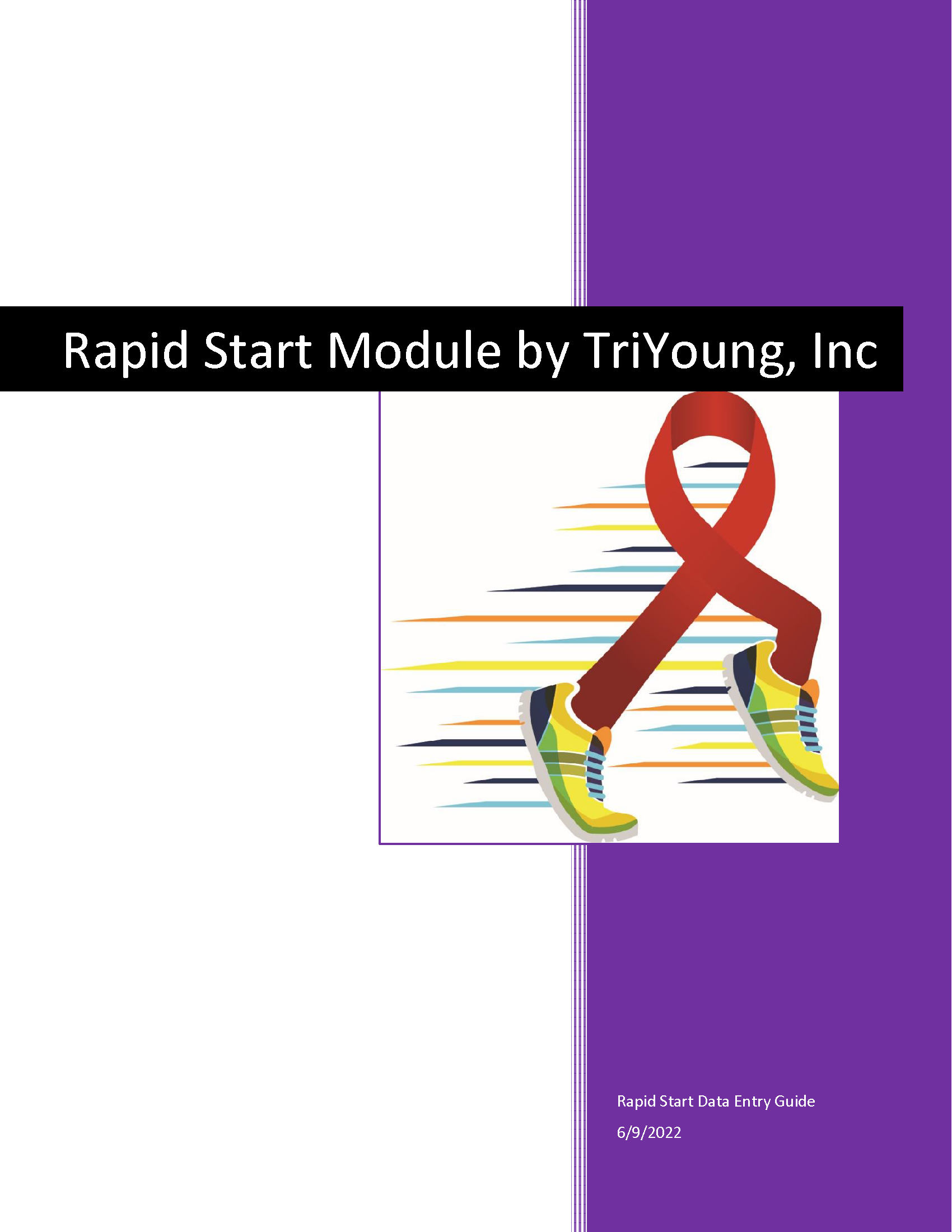 This HOW-TO guide, explores the system interface and how to access, input and navigate client records.