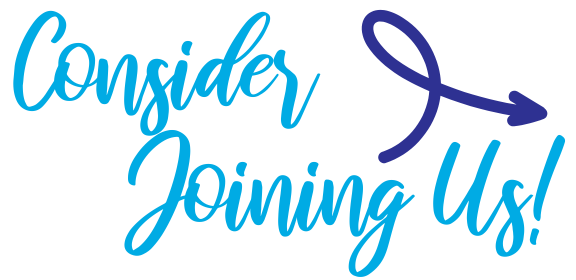 The Planning Council  is established by the chief elected official (CEO) of each eligible metropolitan area/transitional grant area (EMA/TGA).
The council partners with the grant administrative staff in identifying community need and factoring priorities.
To guarantee that a broad range of ideas are heard, the planning council membership must reflect specific areas of expertise as well as disproportionately affected and historically under served populations.
There are three aspects of the council, each having slightly different function and requisites….
If you are interested in learning more or becoming a member of the Ryan White Part A Planning Council of the Las Vegas TGA, complete the online Membership Application and follow the instructions for submission. 
The council invites and encourages diversity in its membership; consistently seeking insight and inclusion of people living with HIV/AIDS and affected individuals.  
Members of the council are expected to commit to 5-6 meetings per year including a two-day Planning Council & Resource Allocation (PSRA) Workshop.
The Planning Council is comprised of a governing body, which makes recommendations on the allocation of resources, and several sub-committees.  Each group of individuals is responsible for defining suitable activities to ensure that allocation of resources is equitable, fair and specifically targets those at great risk for progressive disease.
Meeting Minutes & Agendas
AgGrant Year 2023-2024
Meeting
Focus
Date
Agenda
Minutes
Planning Council
03/29/2023
Agenda
Planning Council
05/31/2023
Agenda
Planning Council
07/26/2023
Agenda
Executive Committee
02/22/2023
Agenda
Executive Committee
03/29/2023
Agenda

 

Executive Committee
04/26/2023
Agenda
Executive Committee
05/31/2023
Agenda
Executive Committee
06/28/2023
Agenda
Executive Committee
07/26/2023
Agenda
SPA Committee
02/22/2023
Agenda
SPA Committee
04/26/2023
Agenda
SPA Committee
06/28/2023
Agenda
PSRA Committee
08/28/2023
Agenda
Focus
Date
Agenda
Minutes
Planning Council
02/27/2019
Agenda
Minutes
Planning Council
04/24/2019
Agenda
Minutes
Planning Council
06/26/2019
Agenda
Minutes
Planning Council – PSRA Data Session
08/27/2019
Agenda
Planning Council
08/28/2019
Agenda
Minutes
Planning Council
10/25/2019
Agenda
Minutes
Exec. Committee
02/27/2019
Agenda
Minutes
Exec. Committee
04/24/2019
Agenda
Minutes
Exec. Committee Meeting
6/26/2019
Agenda
Minutes
Exec. Committee Meeting
08/28/2019
Agenda
Minutes
Exec. Committee
10/30/2019
Agenda
Minutes
SPA Committee
03/27/2019
Agenda
Minutes
SPA Committee
05/29/2019

Agenda

Minutes
SPA Committee
09/25/2019
Agenda
Minutes
CDC Ad-Hoc Committee
09/25/2019
Agenda
Minutes
" "
Focus
Date
Agenda
Minutes
Planning Council
01/31/2018
Agenda
Minutes
 Planning Council
03/28/2018
Agenda
Minutes 
 Planning Council
05/30/2018
Agenda
Minutes 
 Planning Council
07/25/2018
Agenda
Minutes
 Planning Council
10/31/2018
Agenda
Minutes
Executive Committee
01/31/2018
Agenda
Minutes
Executive Committee
03/28/2018
Agenda
Minutes
Executive Committee
05/30/2018
Agenda
Minutes
Executive Committee
07/25/2018
Agenda

Minutes

Executive Committee
10/31/2018
Agenda
Minutes
SPA Committee
04/25/2018
Agenda
Minutes
SPA Committee
06/27/2018
Agenda
Minutes
SPA Committee
09/26/2018
Agenda
Minutes
| Focus | Year | Date | Agenda | Minutes |
| --- | --- | --- | --- | --- |
| Planning Council (General) | 2017 | 03/29/2017 | Agenda | Minutes |
| Planning Council (General) | 2017 | | Agenda Link | Minutes Link |
| Planning Council (General) | 2017 | | Agenda Link | Minutes Link |
| Planning Council (General) | 2017 | | Agenda Link | Minutes Link |
| Planning Council (General) | 2017 | | Agenda Link | Minutes Link |
| Planning Council (General) | 2017 | | Agenda Link | Minutes Link |
| Focus | Year | Date | Agenda | Minutes |
| --- | --- | --- | --- | --- |
| Planning Council (General) | 2016 | 11/16/2016 | Agenda | Minutes |
| Planning Council (General) | 2016 | 05/18/2016 | Agenda Link | Minutes Link |
| Planning Council (General) | 2016 | 03/23/2016 | Agenda Link | Minutes Link |
| Planning Council (General) | 2016 | 01/13/2016 | | Minutes Link |
| Planning Council (General) | 2016 | | Agenda Link | Minutes Link |
| Planning Council (General) | 2016 | | Agenda Link | Minutes Link |
| Focus | Year | Date | Agenda | Minutes |
| --- | --- | --- | --- | --- |
| Planning Council (General) | 2015 | 07/29/2015 | Agenda | Minutes |
| Planning Council (General) | 2015 | 07/08/2015 | Agenda Link | Minutes Link |
| Planning Council (General) | 2015 | 03/25/2015 | Agenda Link | Minutes Link |
| Planning Council (General) | 2015 | 02/19/2015 | Agenda Link | Minutes Link |
| Planning Council (General) | 2015 | | Agenda Link | Minutes Link |
| Planning Council (General) | 2015 | | Agenda Link | Minutes Link |
| Focus | Year | Date | Agenda | Minutes |
| --- | --- | --- | --- | --- |
| Planning Council (General) | 2014 | 10/27/2014 | Agenda | Minutes |
| Planning Council (General) | 2014 | 08/22/2014 | Agenda Link | Minutes Link |
| Planning Council (General) | 2014 | 08/05/2014 | Agenda Link | Minutes Link |
| Planning Council (General) | 2014 | 05/28/2014 | Agenda Link | Minutes Link |
| Planning Council (General) | 2014 | 03/26/2014 | Agenda Link | Minutes Link |
| Planning Council (General) | 2014 | 01/14/2014 | Agenda Link | Minutes Link |
| Focus | Year | Date | Agenda | Minutes |
| --- | --- | --- | --- | --- |
| Planning Council (General) | 2013 | | Agenda | Minutes |
| Planning Council (General) | 2013 | | Agenda Link | Minutes Link |
| Planning Council (General) | 2013 | | Agenda Link | Minutes Link |
| Planning Council (General) | 2013 | | Agenda Link | Minutes Link |
| Planning Council (General) | 2013 | | Agenda Link | Minutes Link |
| Planning Council (General) | 2013 | | Agenda Link | Minutes Link |
"This project is/was supported by the Health Resources and Services Administration (HRSA) of the U.S. Department of Health and Human Services (HHS) under grant number: 2 H89HA00054‐08‐00 and title HIV Emergency Relief Project Grants for grant amount:$7,018,823 This information or content and conclusions are those of the author and should not be construed as the official position or policy of, nor should any endorsements be inferred by HRSA, HHS or the U.S. Government."