ADMINISTRATION
CareWare
Data Repository & Information Management
The Las Vegas TGA utilizes CAREWare, a free software package made available by HRSA, to track client level data and submit required reports to the Grantee's Office and to HRSA. All Las Vegas TGA Providers are required to use CAREWare.
https://lvtgarwise.jpog.net/CCPortal/
ADMINISTRATION
Financial Services
Data Repository & Information Management
As a provider, getting your reimbursements for costs already incurred is critical.  Although the program team, and the County's Finance Department have sound practices in place for timely remittance, a key factor in the timeliness of your payment lies in the receipt of a complete and accurate documents supporting your expenditures.
Be sure to make use of the most updated (and APPROVED) budget, as well as detailing the costs to ensure a sound flow of information.
If you have any questions or concerns on how to submit your request for reimbursement, please contact Donna Washington, and she will be happy to walk you through the process.
To learn more about allowable costs, guiding principals, or other fiscal reporting insights, visit HRSA's program recipient webpage or the Office of Management and Budget site for a plethora of information.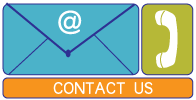 Office of HIV Office Staff Contacts
Tony Garcia
Monitoring & Compliance
(702) 455-7255
Donna Washington
Administrative Specialist
(702) 455-4043